Marc-Emmanuel Jean-Baptiste
Residential and Commercial Real Estate Broker
Marc-Emmanuel Jean-Baptiste Inc.
Properties
---

Loading
Testimonials
---
Marc-Emmanuel has an exceptional understanding of the real estate market, particularly in the areas we were looking at for our return to Montreal after many years. He quickly understood who we were, our interests, our aesthetic and practical considerations -- and our budget. His historical perspective on current projects in the areas we were looking in (Mile-Ex, Petite Italie, Rosemont-Petite Patrie), his knowledge of architects, and deep familiarity with the neighbourhood proved very useful for us. Working with him closely, we found him responsive, well-organized, always available, and sensitive to our needs. Interacting with him was a pleasure, and we are very happy with our new home, thanks to him.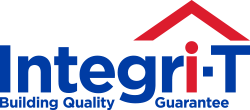 The key to solving latent (hidden) defects.
The Integri-T plan is a guarantee offered to buyers and sellers who want peace of mind in the event of latent defects. This unique coverage exclusive to RE/MAX provides financial protection to buyers and sellers in case of a claim.
Learn more